We are committed to provide you with proactive and prudent advice based on an in-depth understanding of your unique needs. We strive to deliver bold, creative and innovative solutions based on our multidisciplinary resources in full compliance with the applicable regulatory structures and quality standards.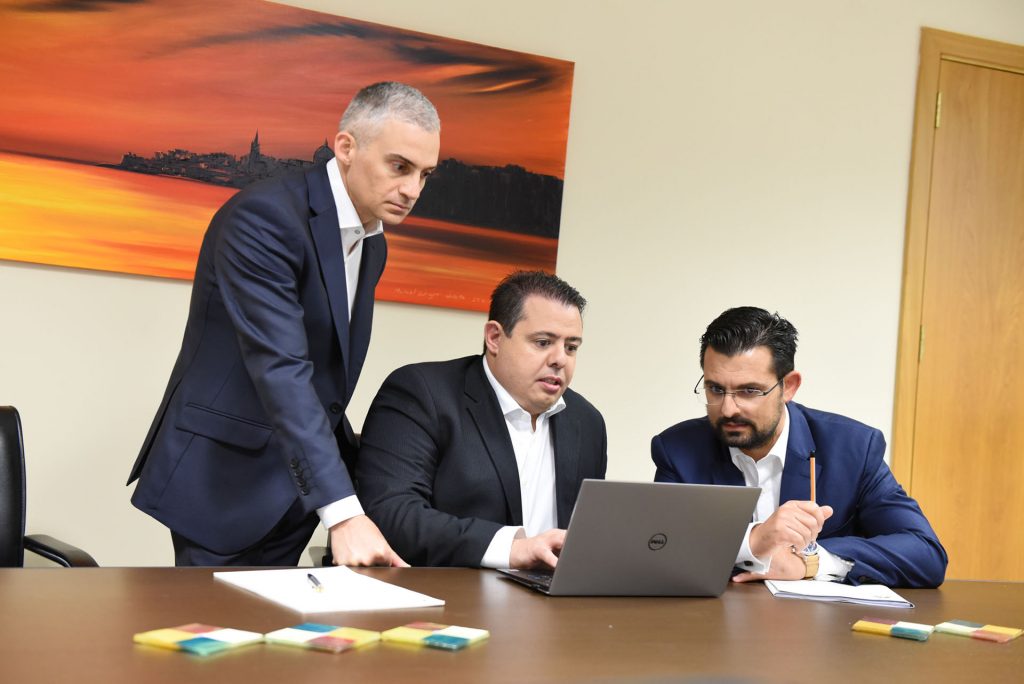 Our vision is to be a bespoke boutique professional service provider in Malta. To achieve this, we invest in talented human resources, in the latest knowledge-sharing technologies and avant guarde infrastructure. We strive to deliver a value-added service by ensuring that clients are provided with experienced personal contact while guiding them to better understand the different solutions available to them.
3a's track record of client retention gives us the confidence to continue to invest in both our human resources underpinning 3a's operations, as well as the technology that permits sharing of the company's knowledge in the business amongst employees and clients alike.
3a Malta seeks to accomplish its Mission and Vision on four important principles.
Added value – The 3a approach is one that each individual client has an own individual story. We do not believe in customised presentations that apply to clients irrespective of their background. Rather, we seek to continually develop unique customised service solutions to assist clients in the best possible manner. 3a aims to exercise agility and efficiency in its response, while striving for quality across all of its service sectors.
Commitment to employees – Employees are not only the most important asset to 3a Malta but each member of the team brings personal experience and an individual touch, contributing to the value and success of both our firm and its clientele. At 3a Malta we support initiative and innovation, and are committed to development and knowledge sharing, continued education, participation and feedback as well as a positively balanced environment and lifestyle that extend beyond the workplace.
Ethics and integrity – At 3a Malta we always seek to operate in an ethical and professional manner. All of our team players uphold the utmost honesty, confidentiality and correctness in their approach.
Social responsibility – At 3a Malta we take responsibility for all our services and their impact on our clients, employees, shareholders, as well as the community and the environment in which we operate.
What originally started as a small team of professionals back in July 2007, 3a Malta is today a leading consultancy company serving local and international clients hailing from diverse industries.
The company was originally set up by three founders, Neville Cutajar, Christian Vella and Clive Farrugia, focusing on their three main competencies of accountancy, assurance and advisory services, with each profile being spearheaded by one of the co-founders. Since then, 3a has been on a continuous growth trajectory, without losing sight of its founding principles and objectives.
The Company today primarily offers a full range of advisory services throughout the economic spectrum that help support and empower our varied clients in achieving their business potential. Once the desired clients' outcomes are attained, we work to ensure that these results comply with regulatory frameworks.
Our hands-on approach, entrepreneurial spirit, thorough understanding of grassroots business essentials and our attention to detail bring us on the fore allowing us to punch above our weight in attaining our objectives.